1 Day Whanganui River Guided Canoe (Taumarunui to Ohinepane)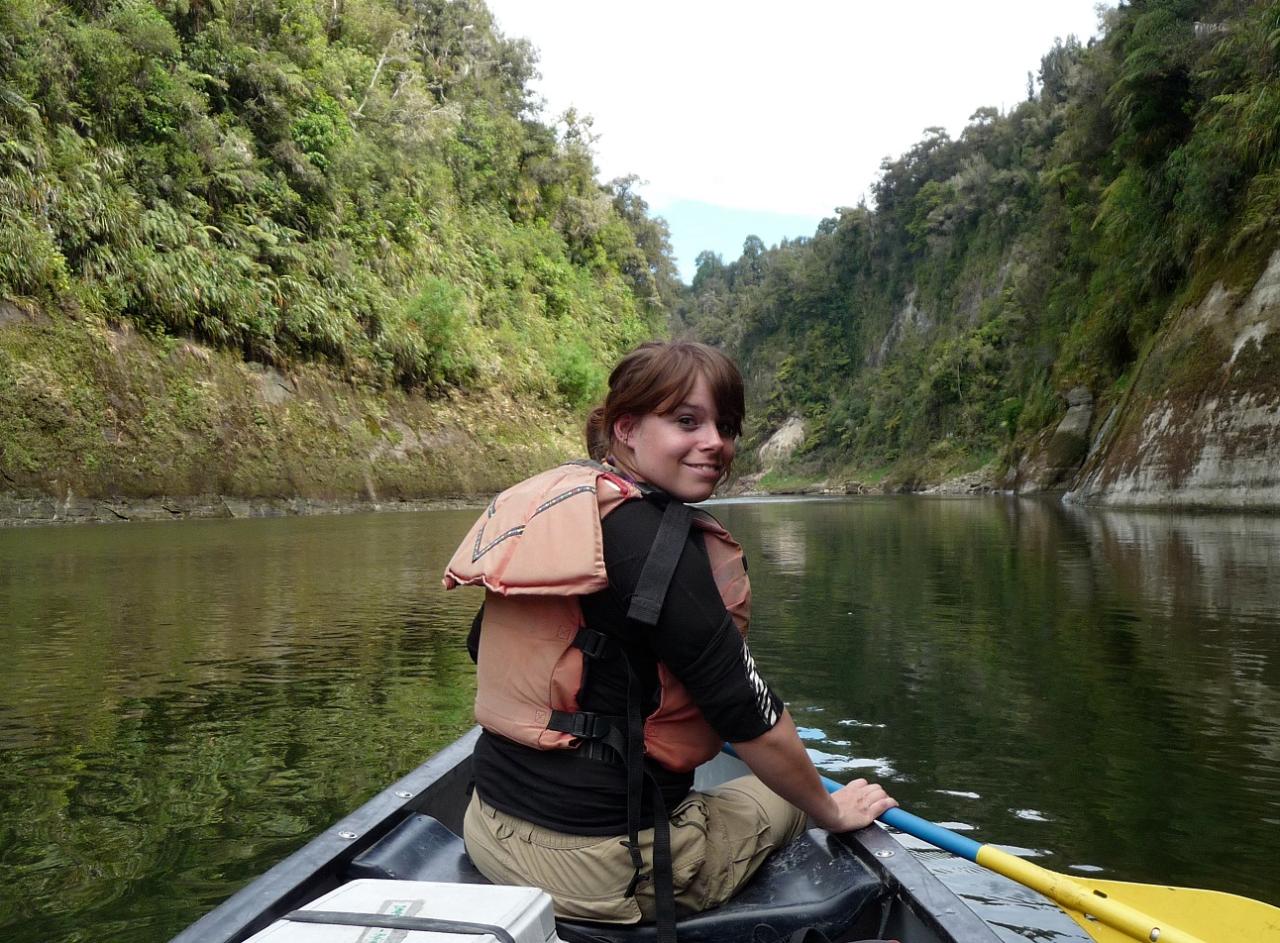 Duration: 8 Hours (approx.)
Location: National Park Village, NZ
Product code: GC1DWR
This tour is designed for those who want to experience one of NZ's Great Walk by canoe. This is a unique way of spending time in another of New Zealand's wonderful National Parks. The Whanganui National Park has rugged terrain covered in lush native forest with the Whanganui River flowing through the heart of it.
The Whanganui River is rich with Maori and European history, the largest reminder of which is the famous 'Bridge to Nowhere'. Just as the early explorers did, you will see and experience the NZ wilderness, wondering if you have taken a step back in time.
Paddling downstream you will travel through bush-clad hills, see waterfalls, spectacular sheer gorges, farmland as well as some rapids en-route.

Prices Includes
Guide/s, transport between the Adrift Tongariro base and the river put in, lunch (vegetarian and gluten free available on request at time of booking), all equipment required (canoe, dry barrels for your gear, PFD's, paddles)
Adrift Tongariro has available for hire personal equipment and clothing, to supplement that which you don't have and need.

Pick up / Drop off
Tour starts and finishes at the Adrift Tongariro Base.
Trip departures available summer only (1 October – 31 May) on application and confirmation.
Pick up: 9:00am
Drop off: 5:00pm
All times are approximate
Transport between the Adrift Tongariro base and the activity is included in the price.
All clients making their own way (self-drive) should meet at the Adrift Tongariro base in time for a 9am departure.
Your vehicle can be left at our base whilst we are canoeing
Gear List
Water (2 litres), Personal medications (e.g. Asthma Inhaler, blister protection etc), Sun hat, Sunscreen, Sunglasses, Suntan lotion, covered sandals, shorts, light top, 1 warm top layer (wool, merino, thermals, fleece, soft shell etc. are good layers), waterproof raincoat, 1 set of spare warm clothing to change into at the end of the day.

Gear For Hire

Adrift Tongariro has available for hire personal equipment footwear and clothing to supplement that which you don't have and need including boots, socks, thermal longs, fleece longs, waterproof pants, thermal tops, fleece tops, waterproof tops, warm gloves, warm hats, sun hats, sunglasses, backpacks, walking poles and sleeping bags and liners.
Re-confirmation
It is essential you phone the Adrift Tongariro base 24 hours prior to trip date to discuss exact timings. +64 7892 2751.